Printing Blog
aterials to boost their marketing campaigns and raise their corporate profile. Of these many print options, Getting your vehicle sign written is one the most economical and impactful ways to advertise your business. Research shows that in busy traffic areas, vehicle graphics can be seen by up to 3000 people in one hour! This makes the potential for return on investment for this type of advertising well worth it. As with all types of printing and graphics, there are quite a lot of options out there so understanding what would suit both your vehicle and business is key...
There are many options from which to choose for businesses to take advantage of quality printed advertising materials to boost their marketing campaigns and raise their corporate profile. Of these many print options, large format printing has long been a favoured option for many businesses – large format printing can be applied to many different materials so proves to be a versatile and effective marketing tool. Here are some options for large format printing...
All businesses, be they recent start-up businesses, established SMEs or larger international companies, are all trying to 'get a steal' on their competitors in their relevant marketplaces. To achieve this, companies invest in many different forms of marketing and advertising...
Hosting an event can be a challenging and rewarding experience. Creating an immersive environment that resonates with attendees is crucial for success. While traditional marketing methods such as banners and posters can be effective, they don't necessarily create the desired impact and sometimes aren't as memorable as you might envisage...
Try Our 100% Recycled Leaflets Today and Promote Your Business in an Environmentally Friendly Way.
GD Print Offers a Wide Range of Eco-Friendly Banners and Eco-Friendly Signage to Get Your Business Seen.
All businesses, big and small, use some form of advertising to promote their brand and products – whilst some of these marketing opportunities can require substantial financial outlay there is one advertising tool that is simple, affordable, and effective – vinyl window lettering! Here are some reasons for your business to utilise window lettering...
Planning and organising a live music event can be an onerous and difficult task. There are so many different considerations from booking the musical acts themselves, to finding suitable venues and funding. One of the major considerations is the promotion of the event – it is no good having a great music line-up and fantastic venue if nobody knows it's happening and doesn't attend! Here are some tips as to how to effectively promote your music event...
Companies regularly use different marketing tools and methods to advertise their brand, products, and services and, especially in this digital age, there are many different options for marketing. Whilst the ever-increasing use of digital outlets such as online portals, websites and social media platforms grow in popularity for advertising, some of the most effective marketing options are the more 'traditional' and long-established advertising vehicles...
According to a 2021 census, 3 out of every 4 citizens of the UK are concerned about climate change. Climate change has been a known threat since the late 1930s when an English engineer named Guy Callendar found a link between carbon dioxide and global warming.
High-quality wallpaper can last at least 15 years when properly cared for. If you're looking to give your office a facelift, then there's no better choice than eco-friendly Bournemouth wallpaper.
You may have decided recently that your business space needs a little pick me up. Without having to do a full refurb, you might be looking for some ideas to help you along the way. When it comes to refreshing business spaces, there are many ways to make a big impact with a small investment. One simple and effective way to give your business a fresh new look is by using custom vinyl graphics...
When it comes to event marketing, creating a memorable experience for attendees is key to building brand awareness and loyalty. There are lots of ways to enchant and inspire your customers but figuring out which ones suit your brand and are cost effective takes a little research. One effective and memorable marketing method could be to consider incorporating a branded deck chair into your event setup...
All companies should review their marketing and advertising strategies and activities on a regular basis – there will inevitably come a point where rebranding your business will become a serious consideration in order to 'freshen-up' your brand image and reinforce your place in the market in which you trade. Here are some common signs you should be aware of...
In all walks of life there has been, and continues to be, a growing awareness of the damaging climate change we are facing – and the business world is at the forefront of these concerns. Production and manufacture processes and materials are being revised in all industries and especially those that are 'heavy' in harmful carbon emissions...
Businesses utilise all forms of marketing and advertising to highlight their services, products and brand – and one of the most effective marketing tools is vehicle branding. Many businesses have cars and vans regularly on the road, and vehicle branding is an ideal way to get your company noticed...
Mural printing is a great way to add a unique and personal touch to any room in your home. Whether you're looking to create a focal point in your living room, add a pop of colour to your bedroom, or create a playful atmosphere in your child's playroom, mural printing can help you achieve your desired look and feel...
So you've decided to invest in some poster printing for your business or event. Great start. But now you need to tackle your content, layout and poster sizing. Unless you've designed and implemented a poster campaign before, it's likely that you'll need a bit of information to help you along the way...
In a world where digital advertising and marketing may appear to dominate business and service promotion, there are still some more 'traditional' marketing options that are both affordable and effective. One of those options is promotional flag printing – they are perfect for attracting attention and, therefore, custom, and offer a powerful marketing option...
Eco-friendly banners come from eco-sustainable materials and are recyclable. There are two main types of eco-friendly banners: fabric and PVC. Fabric banners are made from natural fibres such as cotton or hemp, while PVC banners contain synthetic materials such as polyester or vinyl.
As a business owner, you want to do everything you can to be sustainable and eco-friendly. But how do you know if eco-banner printing is the right choice for you?
Going green is an important step in creating a sustainable home. Eco wallpaper is one way to do that, and it has many benefits. It is made of sustainable materials like bamboo, cork, and recycled paper and is biodegradable, durable, and easy to clean. With its various textures and colours, you can easily incorporate eco wallpaper into your home's design. So, we'll examine why eco wallpaper is the perfect choice for your green home.
Shop window vinyl lettering and large decal stickers can be used in any store environment and location and for any kind of retail business. Vinyl stickers are a simple, affordable, versatile, and highly effective form of marketing. Here is some further information on the use and benefits of vinyl lettering, stickers, and decals...
If you're looking for a versatile printing option for marketing and advertising applications, look no further than printed brick vinyl. These large adhesive vinyl graphics are ideal for promoting product placement and branding messages loud and clear.
Perhaps the most important item of business stationery for any company is the business card – businessmen have been using them for decades and even dealing within this advanced digital age of communication tools, the business card probably still has the most impact!
Companies employ many different forms of marketing and promotion for their goods, services, and events – especially with the opportunities that digital and online platforms now offer to reach a wide audience! There is, however, a more traditional, but still highly effective, marketing and sales tool available to businesses to promote their events to prospective customers and clients...
In many corporate offices you will see, on entering reception areas, wall displays showcasing company logos and mottos – but these wall graphic displays do not have to be confined to public reception spaces. You can transform the nature of your internal office spaces with wall graphics designed and displayed with vinyl stickers and lettering...
Office supplies are one of many necessities for creating a successful business, and the market for them is expanding year by year. Even in an age where digital technology has surged in convenience and utility, physical office supplies remain a must-have option. Business cards give your company branding an easy reference point to pass along to others. Videos are an effective way to create messaging that works. And printing services are always in demand.
Stickers are a staple of advertising for a reason: They come in many shapes and sizes; they're colourful and eye-catching; they're effective. From small to extra large, custom stickers are a great way to advertise your business, personalise your products, or capitalise on events and holidays. Our stickers use only the highest quality vinyl and adhesives, and our process is well-suited to printing your customised designs. GD Print makes a wide variety of stickers for your personal or business needs, and we love helping you bring your digital designs to life.
In most lines of business, having a business card is pretty much non negotiable. It's not just a simple way to hand out your contact details, it's also a physical reminder of the business you represent and is an extension of your brand...
All businesses need to market their services and products, and companies use many different methods to promote their brand..
Any decent eco-friendly printing company should be able to provide an eco friendly banners. Making the switch is a great choice..
Wallpaper mural printing is a great and easy way to give a room a refresh. Custom murals can be designed specially.
If you're looking for unusual or novel promotional products, a giant branded deck chair ticks all boxes. Read why...
Business stationery printing is becoming increasingly popular. Learn how the stationary market is predicted to rise within the near future.
Make eco-friendly printing a priority for your business with items such as eco friendly banners and ecoflex pavement signs.
Switching to sustainable business practice is not always feasible, and certainly not easy, there are some business areas that can be comfortably accommodated for positive change, one of which is printing.
Banners are an ideal way to advertise your business. Here's everything you need to know about what they're made from and how they're manufactured.
Banners are a must in every industry. Do you need a banner to build your brand or advertise your business? Here's why you should select a PVC-free banner.
Redesign your space with our wallpaper murals. Eco-friendly wallpapers add interest and beauty to any room. Here's why you need them in your next room redesign.

Almost every business today relies mostly on digital channels to promote their products or services. While that's important and effective, you shouldn't overlook the power of offline marketing.
There are a lot of things you'll need to consider before sending in your booklet for printing. First and foremost, you need to determine the page count. So, how many pages for booklet printing should be enough? Is there a minimum and maximum limit to it? Let's take a look.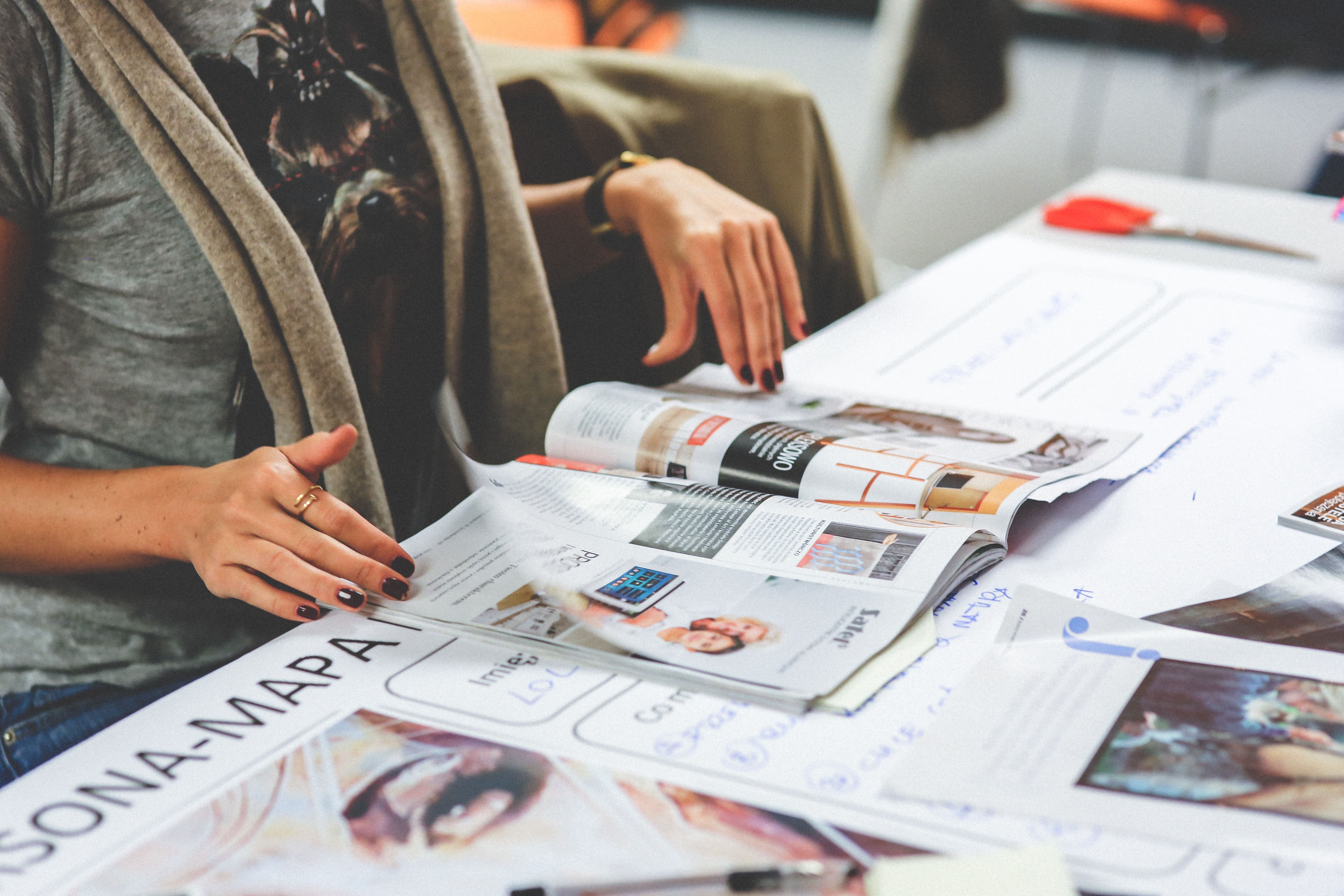 What is the purpose of brochure marketing in the digital age? To understand the importance of brochures in business, we need to cover the biggest reasons why they are still an effective marketing solution.

Running a successful business is impossible without the right marketing. The competition is fierce, and sometimes you have to use all methods you can to make your business stand out. One of the most cost-effective ways of spreading the word about your offers is marketing through flyers and borchures.